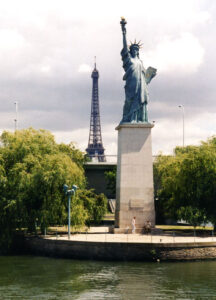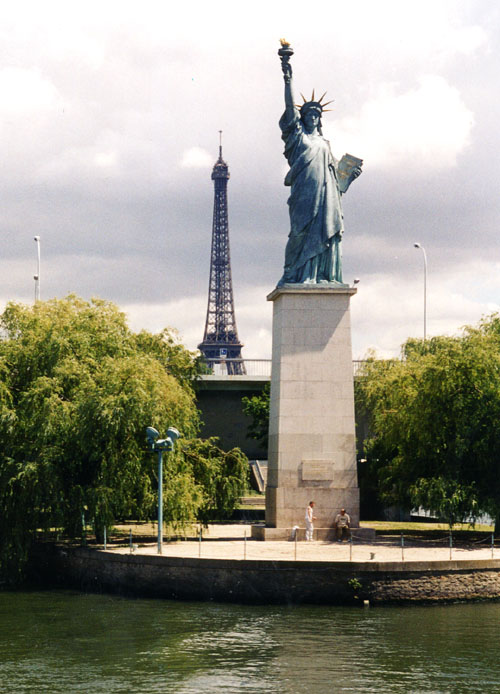 – Three models stand in Paris.
– The most famous is near the Grenelle Bridge on the Île des Cygnes, an island in the river Seine.
– 11.5 meters high.
– Facing west, towards the Atlantic Ocean and its sister in New York Harbor, which had been erected three years earlier.
Plus d'information sur Qwant: