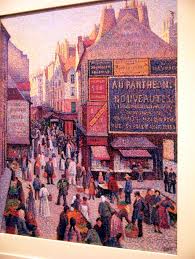 – A street in the 5th arrondissement of Paris.
– Was a Roman road.
– located on Montagne Sainte-Geneviève with the Panthéon at the top of the hill, Haussmann decided not to include this part in his redevelopment plans in 1860…
– Still has buildings dating from the 12th century.
– To see: The market, almost every day, closed on Sunday afternoon and on Monday, most interesting on Saturday and Sunday morning.
Plus d'information sur Qwant: