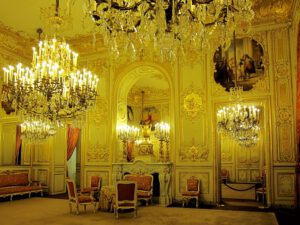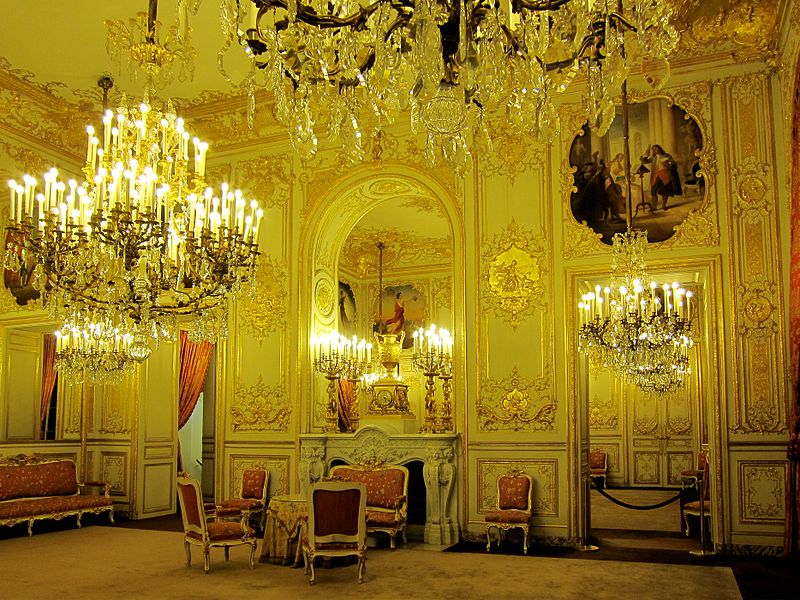 When ? Usually takes place during the 3rd week in September.
An opportunity to visit buildings, monuments and sites not normally accessible to the public, so the lines may be long…
Our selection:
Le Palais Bourbon, that houses since 1798 the Chamber of Deputies and the Hôtel de Lassay, sumptuous residence of the President of the National Assembly.
Le Palais-Royal, legacy of Cardinal Richelieu, was the residence of the young Louis XIV and one of the princes of the House of Orleans then Jérôme Bonaparte. Today it houses the Ministry of Culture and Communication, the Constitutional Council, the State Council and the Comédie Française.
Le Palais de l'Elysée, palace of the Count of Evreux, bought by Madame de Pompadour, he returned to Louis XVI, later Napoleon gave it to his sister finally official residence of presidents since 1873.
Le Palais du Luxembourg, built for Marie de Medicis, now the Senate.
L'Hôtel de Toulouse which houses the Bank of France with the Golden Gallery .
La Bibliothèque nationale, in the former palace of Mazarin.
Le château de Versailles, the Congress hall and parliamentary spaces are exceptionally open to the public. Free access only to the South Wing .
Plus d'information sur Qwant: