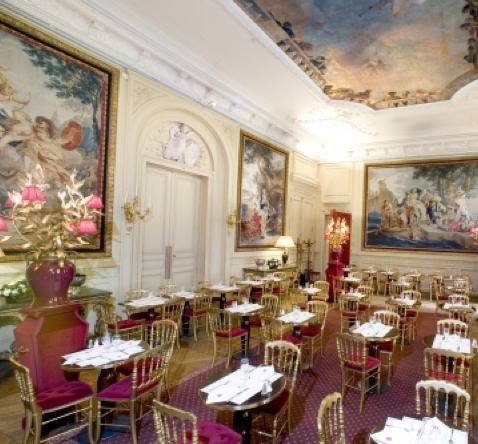 Where ? In the Jacquemart André Museum: 158 Boulevard Haussmann, Paris 8.
What ? Housed in the Jacquemart's former dining room, the Café Jacquemart-André is one of the most beautiful tea room in Paris. Romantic style decor, 18th century tapestries, Tiepolo fresco on the ceiling, gilding and crystal chandeliers…
When ? Open from 11.45 a.m to 5.30 p.m (lunch from 11.45 a.m to 3 p.m and snacks from 3 p.m to 5.30 pm). The brunch is served each Saturday and Sunday from 11 a.m. to 2.30 p.m. Late night opening on Mondays and Saturdays until 7 p.m. during exhibitions.
The Café is accessible independently of the Museum.
Plus d'information sur Qwant: