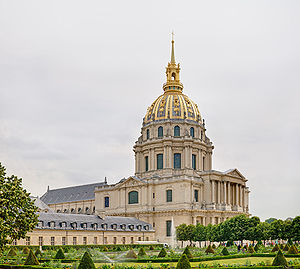 Les Invalides,  in the city's
7th arrondissemen
t containing
museums and monuments, all relating to the military history of France
, as well as a hospital and a retirement home for war veterans, the building's original purpose.
The buildings house the Musée de l'Armée
, the military museum of the Army of France, the Musée des Plans-Reliefs, and the Musée d'Histoire Contemporaine, as well as
the burial site for some of France's war heroes, notably Napoleon Bonaparte.
In the courtyard, a memorial ceremony marking a day of national mourning for the 130 people killed in the November 13 attacks.
hotels Paris ?
Invalides